Build a Matrix Mixer!
Hosted by synthCube and Low-Gain Electronics
Satyrday, Sept 9 @ 2pm
Difficulty: Easy


Matrix Mixer Build
Build your own matrix mixer with guidance from the folks at Low-Gain Electronics and synthCube!
A matrix mixer is a great tool for effect routing, creating complex modulations and perfect for feed-back patching. The unit requires no power, and is held in its own enclosure, making it great for modular or table-top setups.
Your choice of banana jacks (grey inputs blue outputs) or 1/8"/3.5mm jacks!
TO PARTICIPATE IN THIS WORKSHOP
You will need to purchase the Matrix Mixer Kit - Knobcon Edition from synthCube at THIS LINK.
Some kits may be available for purchase on-site, however, you can secure your place in the workshop by pre-ordering your kit.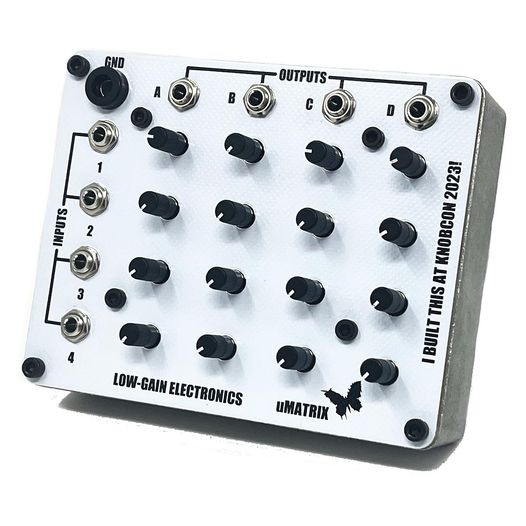 Choose your format: banana or mini jacks